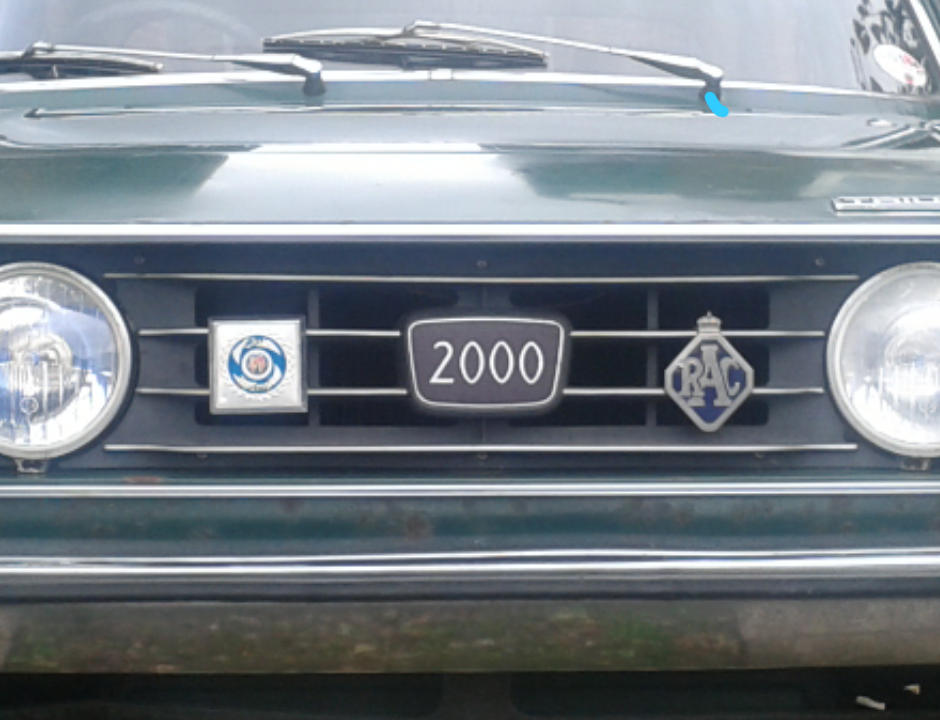 Project HaLO
1975 Triumph 2000 MK2 facelift
British Racing Green
6 cylinder (1998cc)
Manual with overdrive
My dad first bought the car back in 2004. In 2010 I traded Dad my Automatic 2000 (BEL) in return for this one, using it as my everyday motor for a few years before needing something a little more economical for longer commutes.
Upgrade and Mods List (In rough chronological order)
Spin-on oil filter adapter,
Aldon Flamethrower coil and Ignitor combination,
Halogen headlights with relay system.
Stainless steel semi-sport exhaust system,
Red Rotor Arm (Hardly a mod or an upgrade but a simple change that solved many issues!)
Triumph Stag/2.5 5-spoke alloys,
Alfa Romeo 156 Momo front seats,
Triumph Stag front brake conversion,
Stainless braided brake pipes,
Lucas FT8 foglights.
Future plans and possible upgrades
Stag rear brakes (possibly),
New springs and shocks,
Poly bushes all round,
Power steering,
HS6 carbs,
631 Manifold.