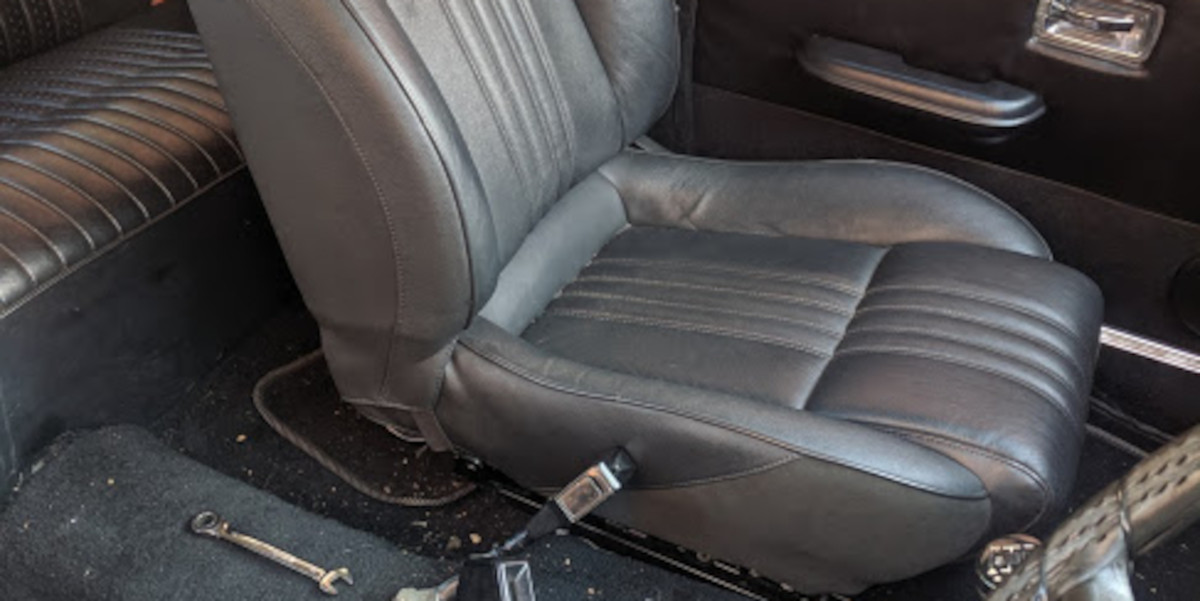 159 seats
Whilst spending most of the time working on BELa I have managed to get a few odd jobs completed on HaLO in between. I have swapped over the tired looking front bumper with partially missing rubbing strip for my ebay bargain find and whilst doing this, also mounted the fog-lights to the bumper mounts, raising them slightly from the naff brackets bolted to the valence by a previous owner and replaced the battery and alternator regulator after it toasted a battery at 17 volts, even with halogens and all electrics on!
My main achievement however is finally having fitted the Alfa 159 seats after having seen it had been done on another 2000 at the Coast2Coast event. I've had these seats for months so to finally have fitted them is great for the space its cleared in my meagre garage.
The interesting part of the fitment is that the seats are much wider than the 2000 stock seats and the 156 seats. Whilst this sounds like it may cause issues, I have found the 159 seats were actually much simpler to fit than the 156 (their closeness makes things complicated as detailed elsewhere). Once the Alfa rails have had their aligning pins removed, the inner rail has holes that line up with the hole in the body with only a little widening on one. The outer rail is then approximately 35mm too wide but this is easily rectified with a piece of flat metal with two holes to mount to the car and two for the seats (pictured below). With the rails in place, the seats just drop into place.
I do like the seats, they are a bit taller than the 156 seats and have more adjustment angles on the base and adjustable lumbar support where the 156s don't making for a more personalised driving position however at the moment I wonder if they are maybe a little too large for the car. I will have to keep them in for a bit a longer and see how they work out. Passengers have also remarked on the improvement so we will see.