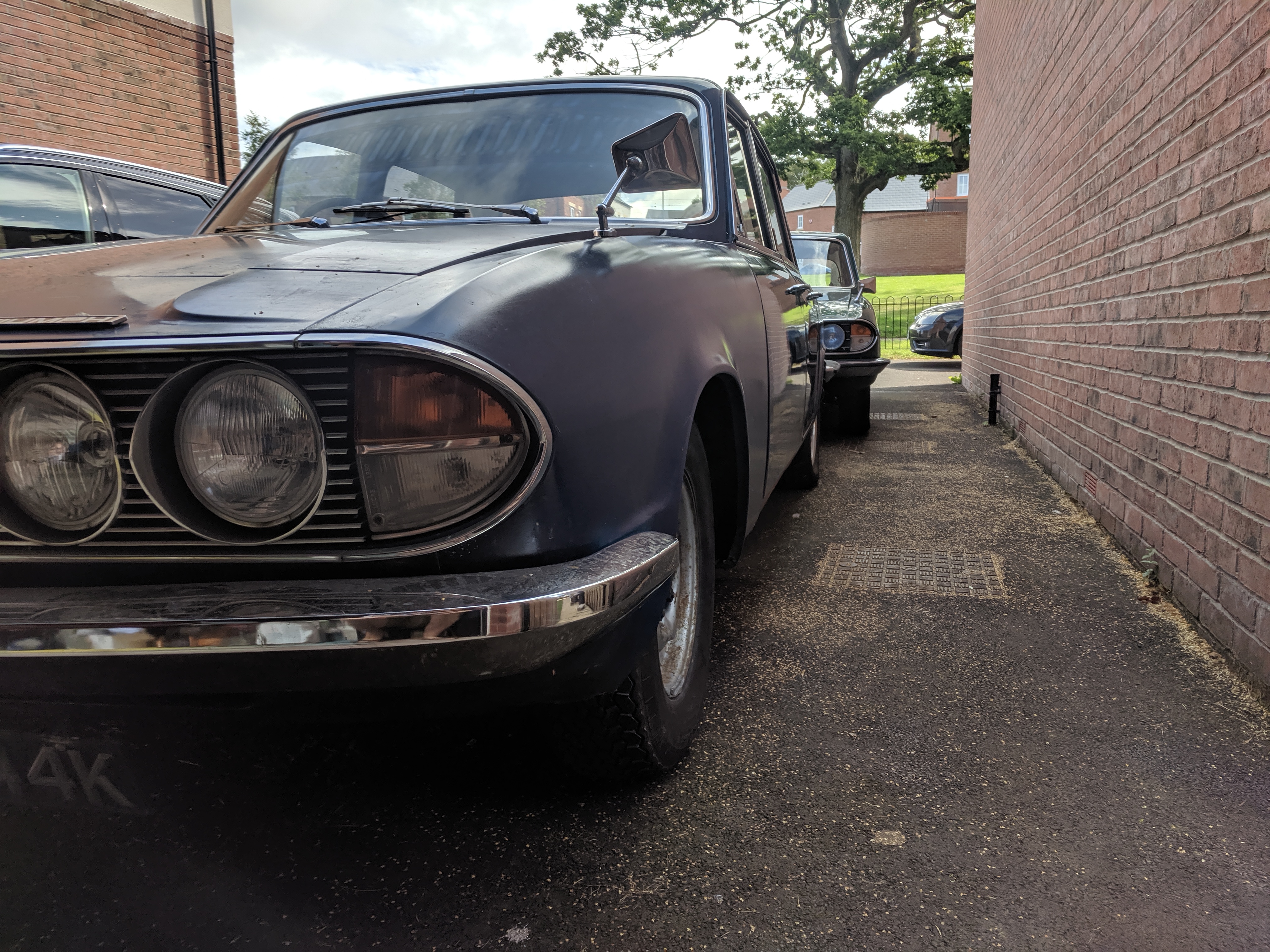 Project BeLA
1973 Triumph 2000 MK2
Sapphire Blue
6 cylinder (1998cc)
Automatic
I got BEL in February 2009 as a quick project to clean up and sell on over summer to make a little money ready for university, however once I got the car home I realised that it was actually a better specimen (PAS, better metal work etc) than my then 2000 (LYL) so I instead sold that one on and kept this one. When in 2010 Dad stopped driving manual cars, I swapped gave him this one in return for HLO. Sadly he didn't get much use out of it before having to stop driving entirely. The car sat in the garage unused for 8 years following issues with the rear brakes, waiting for any one of us to get the time to give it the attention it required
Finally in 2009 due a to change in circumstances (our rented garage was to be demolished (this happened twice!)) the car made it way back to me for a summer of repair work with the aim of passing it on to my younger brother, now old enough to drive and hopefully, interest a new generation of enthusiast.
Upgrade and Mods List (In rough chronological order)
Spin-on oil filter adapter,
Aldon Ignitor Electronic Ignition,
Halogen headlights with relay system.
Stainless steel semi-sport exhaust system,
Red Rotor Arm (Small but really effective),
Triumph Stag/2.5 5-spoke alloys,
Alfa Romeo 156 Momo front seats,
Future plans and possible upgrades
Triumph Stag front brake conversion and possibly rear,
Stainless braided brake pipes,
Lucas FT8 foglights,
New springs and shocks,
Poly bushes all round,
HS6 carbs,
631 Manifold.