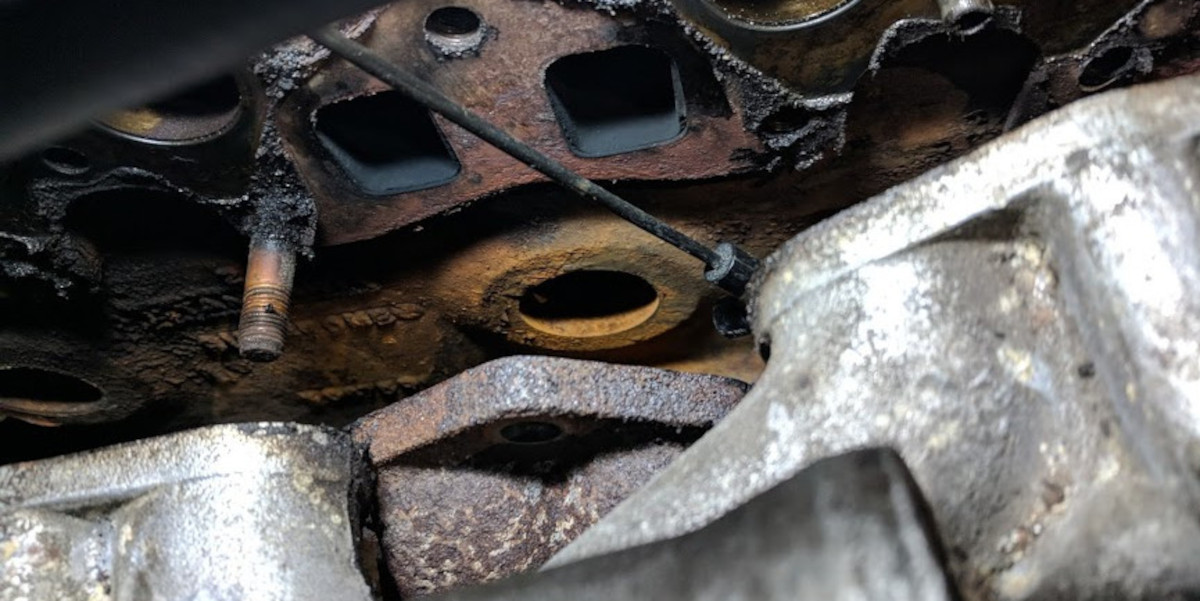 Complicated rescue mission
Its been a busy few months and training for a new career has meant that I haven't really had time to do any real work on BELa. Unfortunately however the garage in Northampton where HaLO has been living for the past year or so is due to be demolished meaning that she will need bringing back home. This seemed a pretty straightforward task, train to Northampton with a handful of tools, check fluids etc, give her a run around town and then drive her home. If only…
After finally arriving in Northampton following delayed trains etc I got to the garage, checked the car over and everything seemed visually fine, fluids were OK and the battery had been charged up overnight and was ready to go. The car started on the button as ever and it wasn't long before I was out giving it a quick shakedown just around the block. This was where things started to go downhill. Whilst parking up for a brew before setting off, the temp gauge hit the top and steam started pouring from under the bonnet. I checked all the hoses and found no signs of leakage.
I duly fetched a couple of gallons of water and threw them into the radiator and all seemed ok, that was until I started the car and watched as all that water pumped from the radiator back out onto the road via the gaping hole in the block where one of the core plugs had disappeared (that we later found on the garage floor). Now, had this been on the opposite side of the engine, the resolution would've been simple and the car would've been on the road again in no time, however it wasn't. It was on the side below the carbs where access to get a hammer and wood in to drift the plug back in was next to impossible especially as daylight had since vanished as well.
In a desperate rush with a need to get the car home that night, i was a long evening roadside. In order to try and minimise time taken, I dropped the inlet manifold off complete with carbs to access the plug, drifted it back in and threw the manifold back. I'm sure someone will grumble about gaskets or doing it a different way but at the time it seemed the best option.
With fingers crossed, another couple of gallons of water in the radiator pumped through and a demijohn full in the passenger footwell at almost midnight, I set off around the block again. Thankfully all was fine and I finally set off back home, surprised at how well the car was running after being laid up for little over a year without being started.